Complete renewable heating and ventilation solution for Dorset newbuild by Sunstone Energy.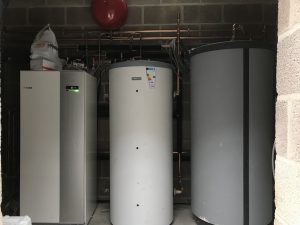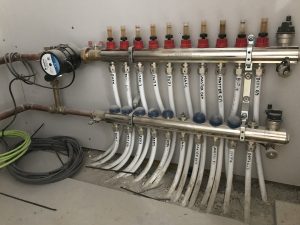 Image above left shows the heat pump unit, buffer tank and hot water cylinder. The image above right shows the underfloor heating manifold.
Sunstone Energy designed and installed a heating system and heat recovery ventilation system for this newbuild property. The heating system consists of a NIBE 12kW ground source heat pump with ground collector and heating distributed via underfloor heating.
The ventilation system controls the air flow throughout the house and efficiently raises the temperature of the supply air by transferring heat from the exhaust air collected from the wet rooms. Importantly it ensures that damp air is removed from the well insulated and airtight building. It also means that trickle vents in the windows aren't required.