Sunstone Energy was asked to design and install a renewable heating system for a large domestic property.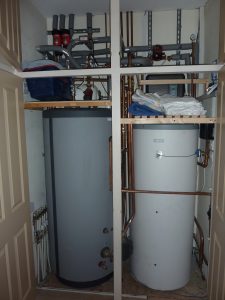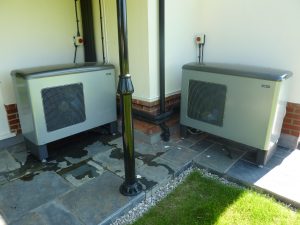 The image on the left shows the hot water cylinder and buffer tank installed in the same cupboard as the underfloor heating manifold.
The requirement was a solution that delivered heating and hot water without any fossil fuel back-up and Sunstone designed an air source heat pump system using two 11kW outdoor air units manufactured by Swedish supplier, NIBE, providing a total installed capacity of 22kW. The annual heat generation from the system is 38,295 kWh/year.