50kW Solar PV System with Solar Log Monitoring System
Sunstone Energy was commissioned by the West Hants Club, a premier sports and health club in Bournemouth to install a 50kW Solar PV System on the roof over the indoor tennis courts, with the added benefit of a Solar Log Monitoring System.
Solar Log
A Solar Log was installed which can be monitored on site or remotely; we offer remote monitoring. Solar Log enables optimal customer support and professional plant monitoring. Error messages can be responded to immediately saving lost revenue and time.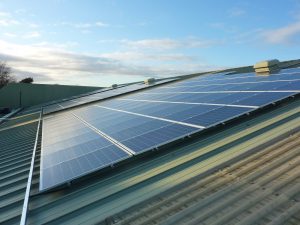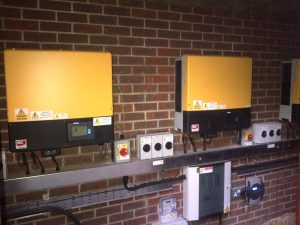 System Details
249 x 200W(p) Kioto PE NEC Modules, 49.8kW system on to aluminium roof cladding.
Orientation: Due south, -25degrees.
Inverter: SMA 3 monitored by a Solar Log System.
Yield: 50,560kWh/pa (estimated)
CO2 Saving: 45,000kg/pa (estimated)
Annual Income: £21,184p.a (estimated, based on FiT payments @ 32.9p/kW and savings from using electricity on site @ 0.09p/kW).
Total income over 25 years: £529,600.00 (this figure does not take into account rising fuel costs & inflation as the FiT is index linked).
Pay Back Period: 8 years