Our customer had embarked on the total renovation of an early 1800's thatched cottage located on the High Street in Sydling St Nicholas, Dorset and commissioned Sunstone Energy to design and install a completely new ground source heat pump heating system.
Since the customer intended to rent the property out it was important to have total control of the heating system remotely. We proposed a NIBE ground source heat pump system with NIBE Uplink providing remote online access and control and also smart thermostats.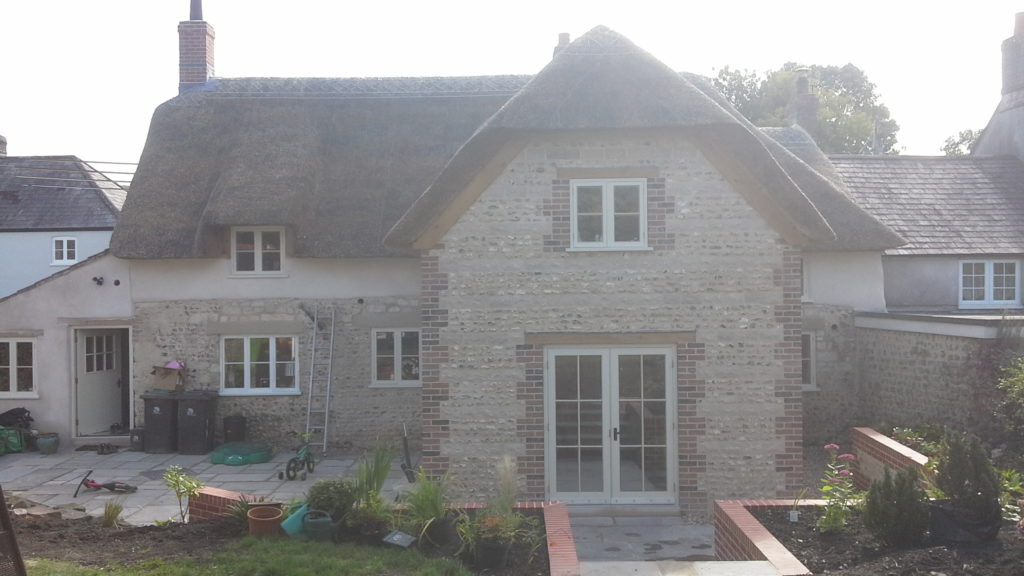 The system we designed consists of a NIBE 1145 10kW ground source heat pump located in the garage plantroom together with a 200 litre buffer tank and a 300 litre Megacoil cylinder as well as a secondary NIBE Plex heat exchanger.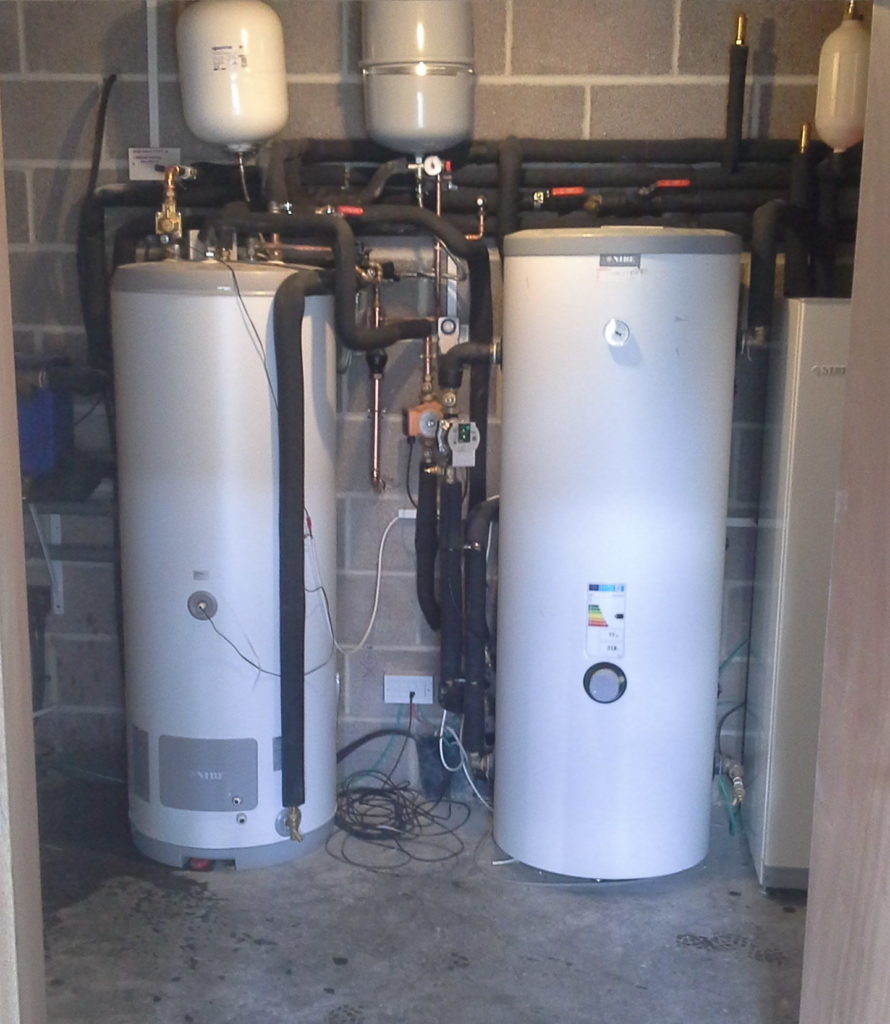 The energy source for the ground source heat pump is ground water via a water well. This is known as an 'open loop' system with the water transferring heat energy to the heat pump via a secondary heat exchanger.
Where the underground site conditions permit, as on this project, it means that the system can benefit from an all-year-round ground water temperature of 8-10°C which is consistent and comparatively high when compared to rock and earth 'closed loop' systems. This higher average temperature increases the overall efficiency of the heating and hot water system. The slight trade off is an additional pump to transport the ground water to the heat exchanger.
Inside the house, a different approach was taken on each floor with underfloor heating installed in new concrete floors on the ground floor with pipe in screed. On the upper floor we designed and installed a radiator system dimensioned on a 45°C flow temperature, the same as the underfloor heating.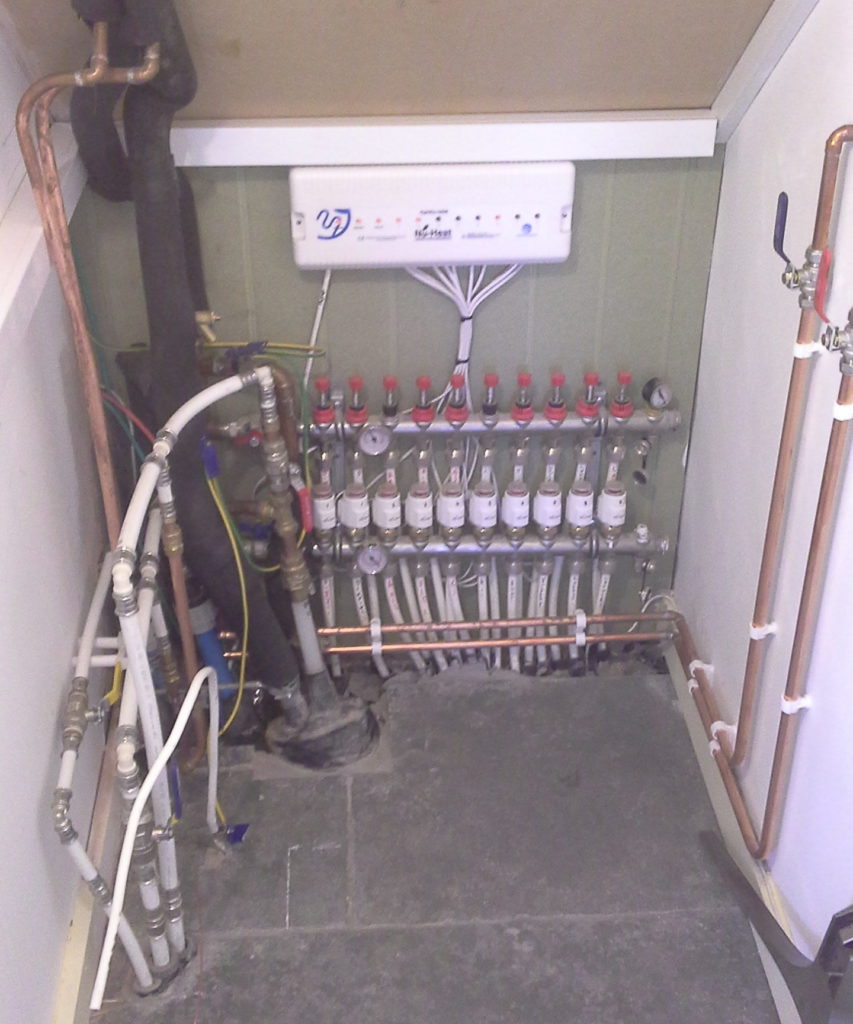 Sunstone Energy designed, installed, commissioned and project managed the project.
The system was designed to comply with the requirements of the Domestic RHI (Renewable Heat Incentive) and complies. The estimated income from the RHI is £3,967.00 per annum over a period of 7 years, totalling £27,769.00.
The anticipated running cost for BOTH heating and hot-water is £1102.00 per year (approx £92.00 per month).